Never worry about leaving your plants unattended again! Whether you're away on vacation or just always forget to water your plants, these self watering globes will make your life so much easier. 
These adorable plant watering globes know exactly how much water your plants need and are a great addition to every garden. The globes are made of transparent, hand-blown glass.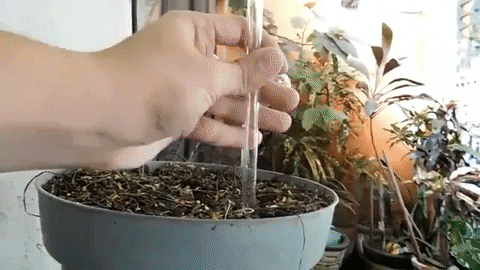 Features:
Each refill lasts up to one week, great to use while on vacation
Can leave your plants unattended without worry, these plant bulbs will automatically water your plants when needed
Different shapes available: Bird, Snail, Mushroom, Star, and Rose shapes
Can be used in house plants, potted plants, hanging plants, patio plants, and outdoor gardens
Made of transparent and genuine hand-blown glass
Perfect gift for gardeners
Holds 6oz/180ml of water
How to use:
All you need to do is fill the globe from the bottom up with water and place into soil. Then, let the plant watering bulb do the rest of the work for you!
Product Specifications:
Size: Length: 8.6in/22cm
Weight: 3.5oz/100g
Material: transparent, hand-blown glass
Package includes: 1 x self watering bulb